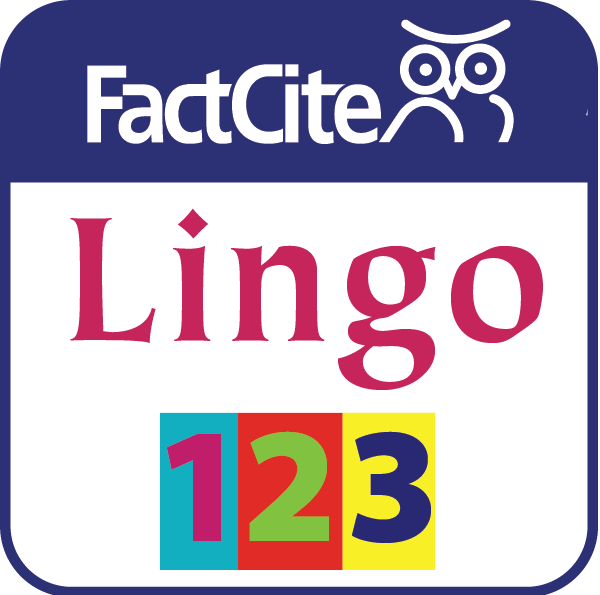 FactCite 123 Lingo is perfect for both Spanish learners and English-language learners of all ages.
A one-year subscription includes unlimited multiuser access for a single building, plus access from anywhere on any device using a username and password.
FactCite 123 Lingo features English and Spanish in an engaging interface. By holding the mouse key (or touching) on a paragraph, a student can access a translation of the text. Translations may be set from English to Spanish or from Spanish to English.
Language learners can acquire critical academic vocabulary in an easy-to-use and engaging interface with FactCite 123 Lingo. With clean screen designs, it presents nonfiction content in English and Spanish to support social studies and science. Modules include Biography, Mythology, the Elements, the Planets, Earth Science, Biomes, Animals, Countries, U.S. States, Landmarks, Health, and Simple Machines. 
---
Features of FactCite 123:
Device neutral (works on any smartphone, tablet, or computer)
Unique interface allows learners to control language independently
Verified translation by native Spanish speaker
Fosters development of academic vocabulary in English and Spanish
MLA 9 citation on every page
Add to Google classroom
Illustrations
Unlimited access at your library from anywhere
Remote access included in all subscriptions