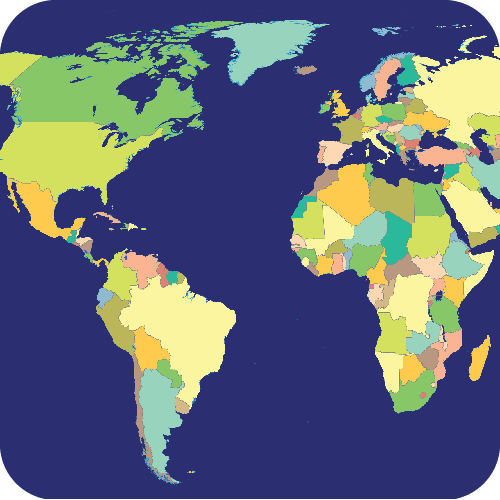 Introductory material is appropriate for students in grades 4 and up. More detailed information appeals to students in higher grades, especially Model United Nations participants!
A one-year subscription includes unlimited multiuser access for a single building, plus access from anywhere on any device using a username and password.
FactCite Countries & Cultures offers everything a student needs for a country report. Articles include statistics, ranking the country in relation to the 196 countries of the world. Sections that follow include Overview, Life in, Land and Environment, Language and Religion, Population, History, Government, Strategic Interests and Allies, Economy, and Infrastructure. Each section expands to provide pertinent statistics and curated web links to authoritative, student-friendly sources for further study. The "Strategic Interests and Alliances" section supports students participating in Model United Nations competitions, and provides links to UN agencies and non-governmental agencies active in the country of interest.
---
Features of FactCite Countries & Cultures:
Device neutral (works on any smartphone, tablet, or computer)
Three ways to search: Keyword, Alphabetical Index, and Interactive Map
Sections on Ancient Empires and Chinese Dynasties
Audio read-along in all entries
Expandable divisions feature curated web links to authoritative sources for further study
Sections appropriate for elementary and middle school researchers
Sections on Strategic Interests and Allies and Economy support advanced study
MLA 9 citation on every page
NoodleTools integration
Add to Google classroom
Ongoing updates
Thousands of illustrations
Unlimited access at your library or from anywhere
Remote access included in all subscriptions 
Note: This database available for linking to FactCite 123, to activate "Step Up to a Reading Challenge" integration.